The Gathering Point
Holistic Healing
Recovery Without Walls (RWW) developed The Gathering Point in early 2017 as a way to expand the success of its acupuncture program. The Gathering Point is now a holistic healing program within RWW.  It includes:
Reductions in anxiety, stress, cravings and relapse are but a few of the tangible benefits of the program.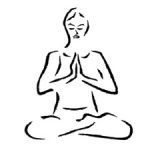 Mindfulness & Meditation Class
at The Gathering Point
Free for Women in Recovery
Tuesdays 6:30 – 7:30 P.M.
Acupuncture
Individual and weekly group auriculotherapy (ear acupuncture) treatments