CHANTICLEER is coming to Cape Cod
"Over the Moon"
Join us Thursday, July 21st, 2016 at 8:00 pm
at the Mashpee High School Auditorium
for an exclusive Cape Cod Performance by the
multiple Grammy Award-winning all-male vocal ensemble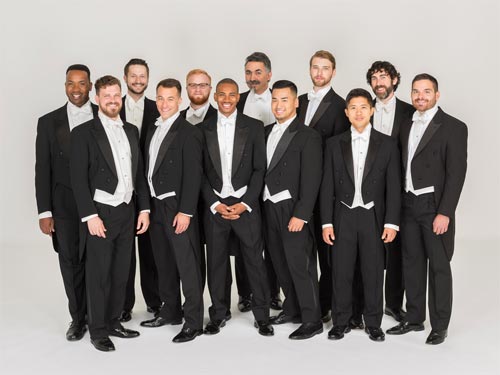 $60/Ticket
Please Note:If you would like to purchase more than 4 tickets,
please contact the office at (508) 540-5867.
All tickets are non-refundable. Tickets purchased after Thursday, July 7th will NOT be mailed to you.
Please pick them up at the door when you arrive. If you purchased tickets and are unable to attend,
please donate them to an organization of your choice.
---
Select a YouTube Video below to play a song
| | |
| --- | --- |
|  Shenandoah | L'Amour de Moy |
| | |
| Star of Wonder/We Three Kings Medley | Somebody to Love – Freddy Mercury |

view more videos
"The singing of Chanticleer is breathtaking in its accuracy of intonation,
purity of blend, variety of color and swagger of style."– The Boston Globe
"Precise, pure and deeply felt singing."– The New York Times
They are, to put it directly, one of the world's best."– San Francisco Chronicle
"The world's reigning male chorus."– The New Yorker
Secured by